Passion economy
Monetising Individuality 💌
Follow your dream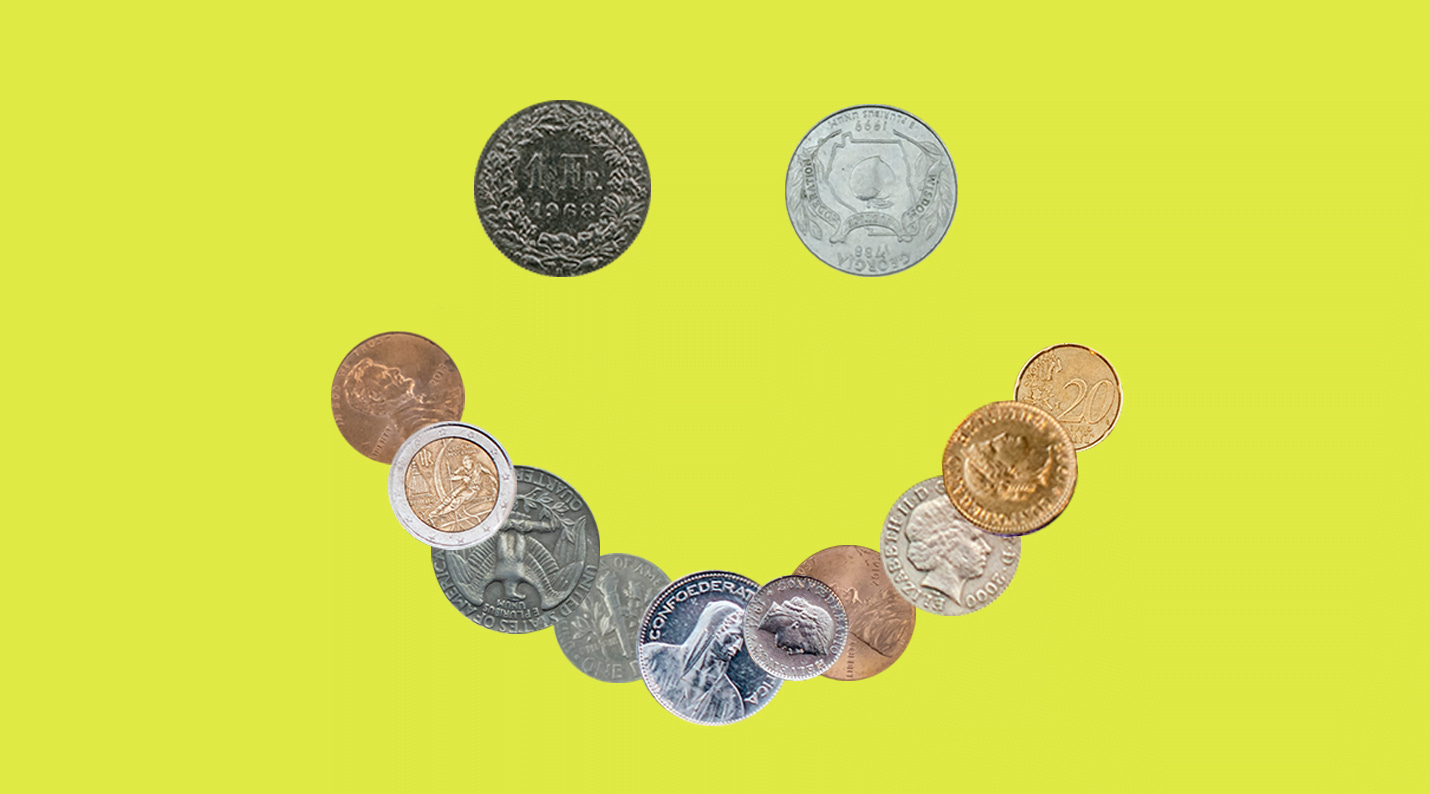 Passion economy is reportedly now worth over $38 billion globally according to a report in Verdict. But what's passion economy? 
Well, it's simple. It's basically a startup of one that makes a lot of money. Not any startup! A platform that makes you earn enough money through your passion, to be exact. It's fuelling a new model of internet-powered entrepreneurship and that's crazy interesting! 
These new platforms share a few commonalities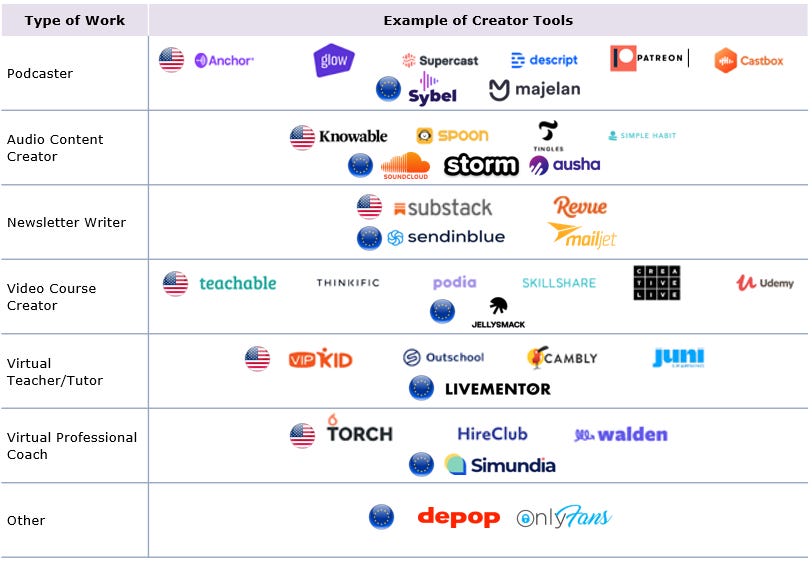 They're accessible to everyone, not only existing businesses and professionals: Now the ability to make a living off creative skills has trickled down to individuals at scale, helping everyday people to launch and grow businesses. Previously, only established businesses could access software engineering talent to build websites or apps; now, no-code website and app builders like Webflow and Glide have democratised that ability. Startups are also building mobile-first, lightweight versions of incumbent desktop software: Kapwing, for instance, is a web and mobile editor for videos, GIFs, and images that aims to displace legacy creative software. 

They view individuality as a feature, not a bug: Take Outschool, an online marketplace for live video classes in which teachers are predominantly former school teachers and stay-at-home parents. On the platform, instructors can develop their own curricula or browse lists of courses requested by users. Beyond the subject matter, the marketplace's UI emphasises each teacher's background, experience, and self-description. Parents and students can message instructors directly. 

They focus on digital products and virtual services: Podia, Teachable, and Thinkific (at left) are all SaaS platforms that allow creators to make and sell video courses and digital memberships. Previously, these types of "knowledge influencers" had to either conduct classes in-person (restricting them to local customers); jerry-rig platforms meant for physical products, like Shopify; or customize sites like Wix and Squarespace. New platforms capitalize on the idea that expertise has economic value beyond a local, in-person audience.

They provide holistic tools to grow and operate a business: Some platforms offer marketing tools like custom landing pages, coupons, and affiliate programs. Others provide behind-the-scenes support: Walden, for instance, connects new entrepreneurs with coaches for strategy and accountability. Sometimes, support may be bundled into platforms that help providers start a business. For instance, Prenda—a managed marketplace of K-8 microschools—provides teachers (called Guides) with curricula, computers, software, supplies, and assistance in navigating the necessary regulatory requirements and insurance.  

They open doors to new forms of work: For a more extensive model of how human capital can give rise to new industries, look to China. On the microblogging site Weibo, for instance, users sell content such as Q&As, exclusive chat groups, and invite-only live streams through memberships or a la carte purchases. This has spawned a wave of non-traditional influencers—financial advisors, bloggers, and professors—beyond typical beauty and fashion tastemakers.
From podcaster to video course creator, passion economy is f*** vast!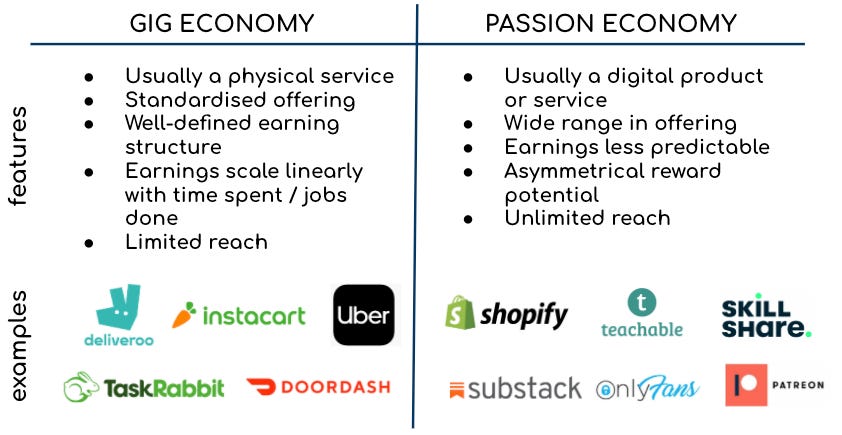 In recent times we've seen the rise of paid newsletters through products like Substack and Ghost, as well as paid Zoom classes, video courses, and online coaching. This trend has been further amplified this year with shelter-in-place prompting people to explore alternative ways to safely make a living from home. While most students spend half their time setting up Zoom and trying to learn how to learn-from-home, makers have been building innovative solutions to replace and augment real-life experiences.
Monetize passion with badass tools
Edtech
📚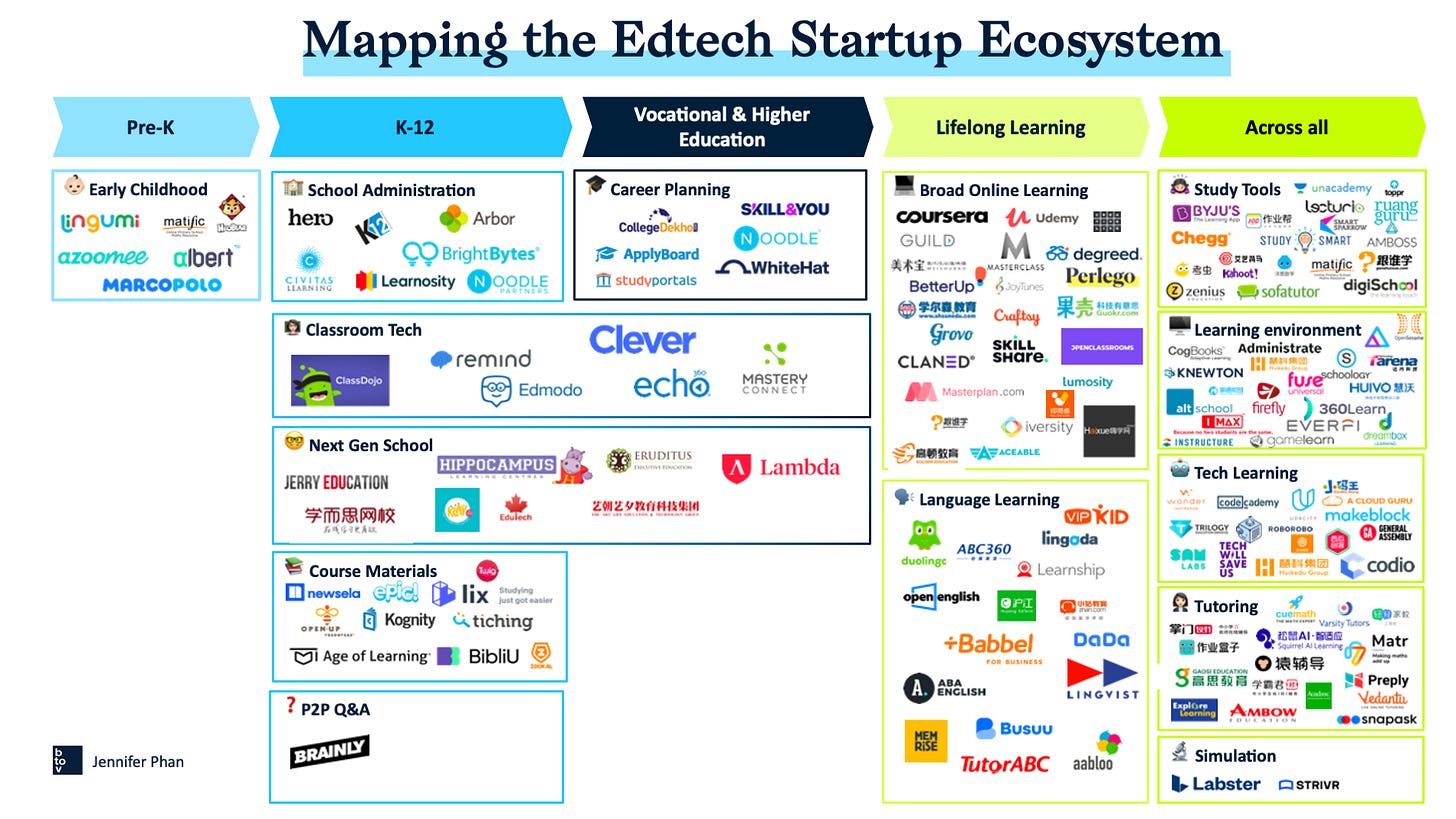 Let's dive into a micro trend that is becoming a macro: The Edtech, education using tech! EdTech is big business and with 2020 posing more challenges than ever before for students to access classes safely, online learning is having a real - and necessary - moment. The Global EdTech market is set to reach $404B by 2025 according to a report by HolonIQ. Even at this level, EdTech and digital expenditure will only make up 5.2% of the $7.3 trillion (yes, you read it right) global education market in 2025. 🤯
We've seen dozens of creative 

educational

 products launch this year including:
Live. Love. WORK! 💼